Eliminates every pollutant before it gets inside you.
Microbe Sterilize Technology + Real Time PM2.5 Digital Indicator + Advanced 7-Stage Indoor Air Purification System + SensAir TM
SENSAIR
Blue Star's unique SensAirTM Technology uses an Auto Sensor to intelligently sense, detect, continuously monitor and indicate the presence of harmful pollutants inside closed environments and adjust purification performance accordingly.
UNIQUE MICROBE STERILIZE TECHNOLOGY
The unique and advanced Microbe Sterilize Technology ensures that the air purifier absorbs, destroys and eliminates extremely harmful microbiological organisms (microbes like bacteria, pollen, mold, dust mites, animal dander etc).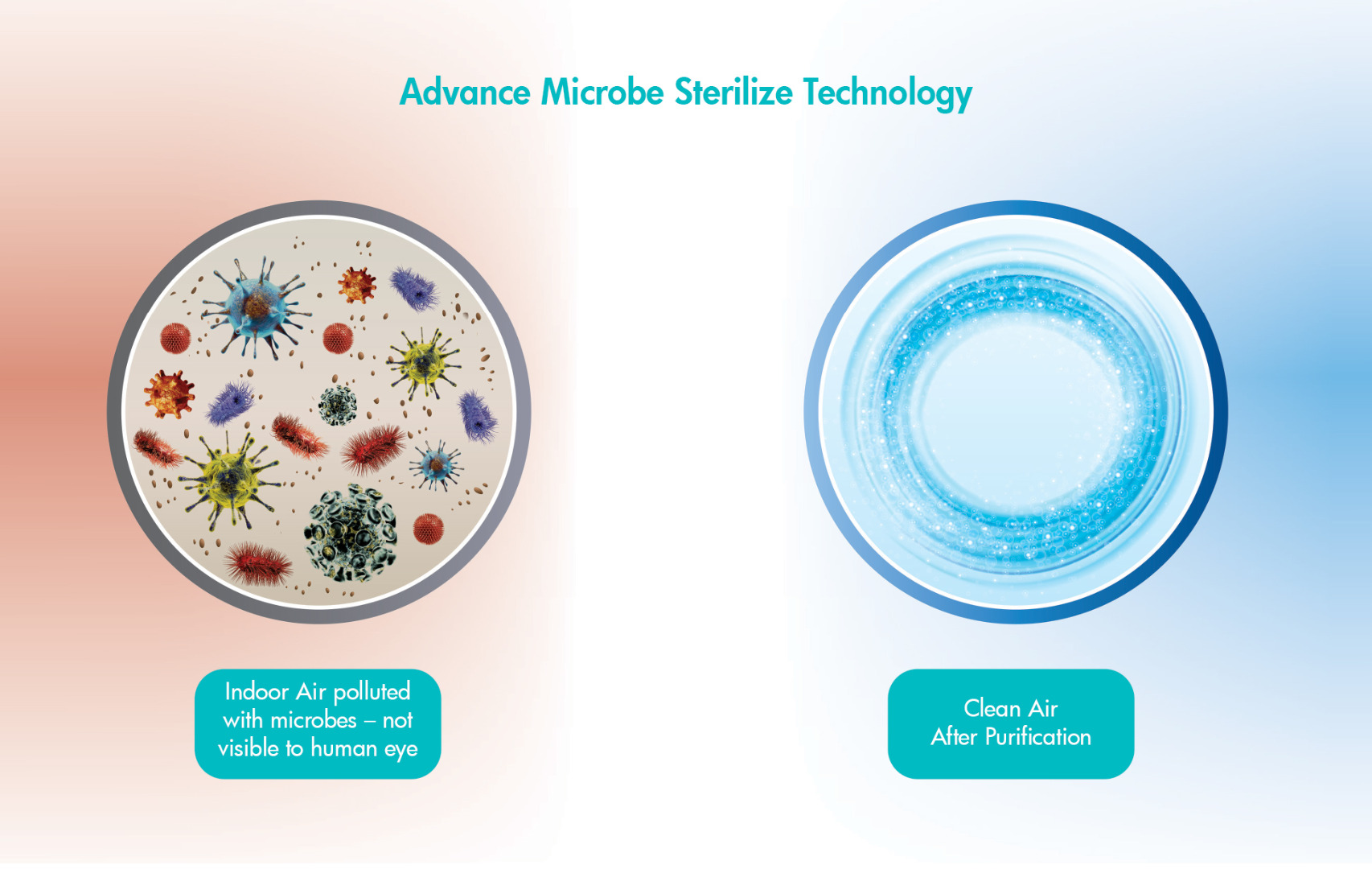 ADVANCED 7-STAGE INDOOR AIR PURIFICATION SYSTEM
The advanced 7-Stage Indoor Air Purification System is uniquely designed to ensure complete freedom from harmful pollutants: Physical, Chemical and Microbiological.