Health
Water and sanitation in schools
Blue Star has aligned itself with the Government's 'Swachh Bharat, Swachh Vidyalaya' campaign and aims to improve school children's access to clean drinking water and to clean toilets.
Children are very susceptible to water-borne diseases, and overpopulation and poor hygiene has resulted in very few getting access to clean drinking water. Recognising this, Blue Star has, through partner organisations provided purified drinking water stations for students of over 100 Government schools. These schools are located around Blue Star's manufacturing facilities of Wada, and other blocks of Palghar district such as Vikramgarh and Jawahar; Dadra and Vapi; Himachal Pradesh; and also areas facing water scarcity, such as Rajasthan. We manage the upkeep and maintenance of these systems, and augment the impact by conducting sensitization sessions for the students through NGO partners and in liaison with school authorities.
Water purifier engineers from Blue Star actively volunteer their time for this programme, supporting technical audits, and in training and assisting the NGOs in setting up the purifiers. At the same time, employees of Blue Star's manufacturing plants regularly monitor the use and upkeep of the same. This is part of the larger holistic intervention of water and sanitation (WaSH) in schools, and is executed with UNICEF as the technical partner.Several aspects covered in these interventions are:
Providing safe drinking water stations
Retrofitting and maintenance of existing toilets
Constructing hand wash stations
Behaviour Change Communication (BCC) to promote better hygiene practices among students and teachers
Menstrual hygiene management for adolescent girls
Other healthcare initiatives
Current partnership of Blue Star Foundation in healthcare work includes: Aishwarya Trust, Chennai for corrective surgery for congenital heart defects in children; Indian Association of Blood Cancer & Allied Diseases, Kolkata for medical relief of cancer-affected patients; and several others; Cuddles Foundation for holistic nutritional support of paediatric cancer patients (ward and OPD) in reputed Govt hospitals, and Palcare for provide palliative care to cancer patients so that they may live a comfortable and dignified life, to the very end, in their own homes, surrounded by loved ones.
Our Partners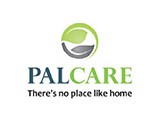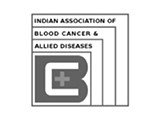 Our Presence